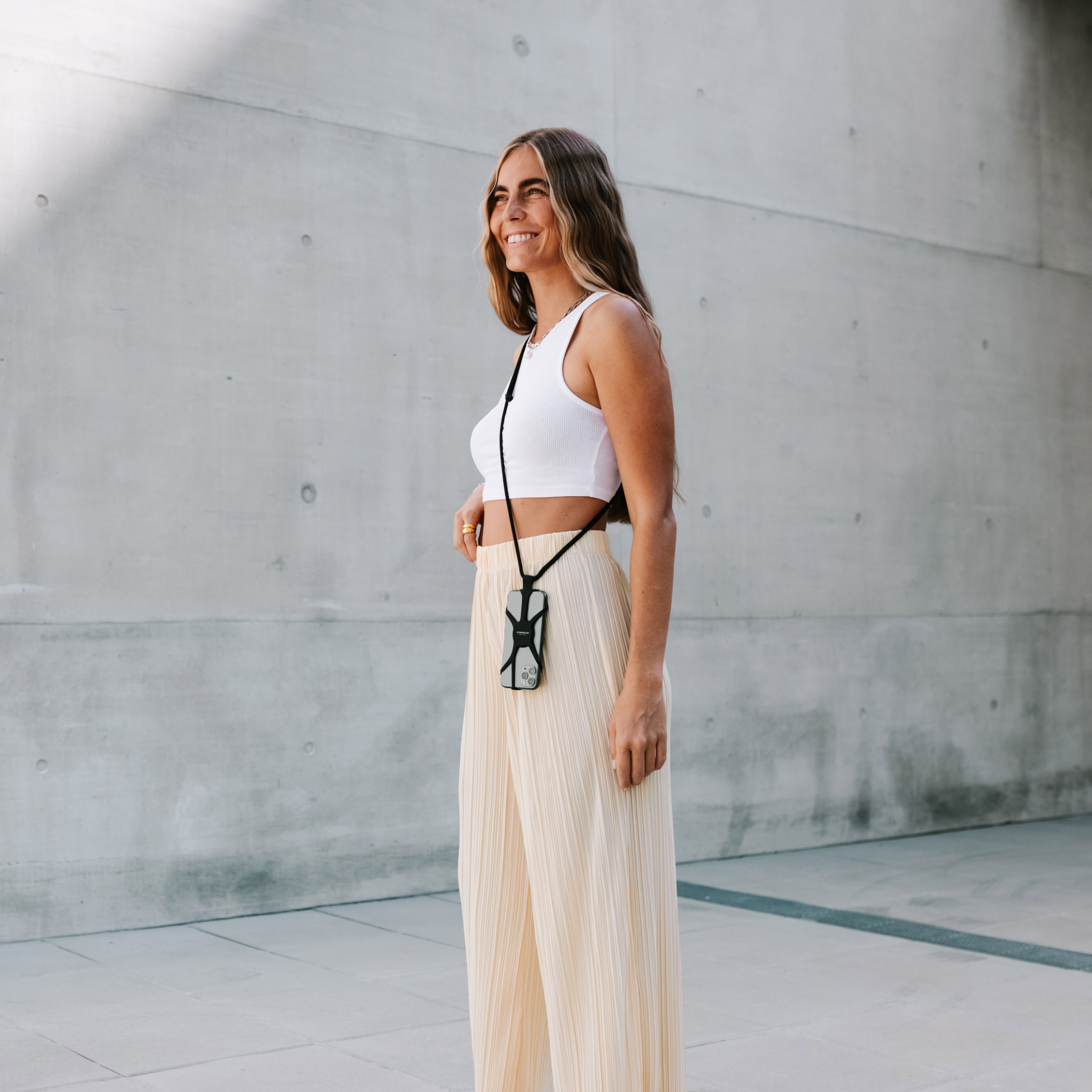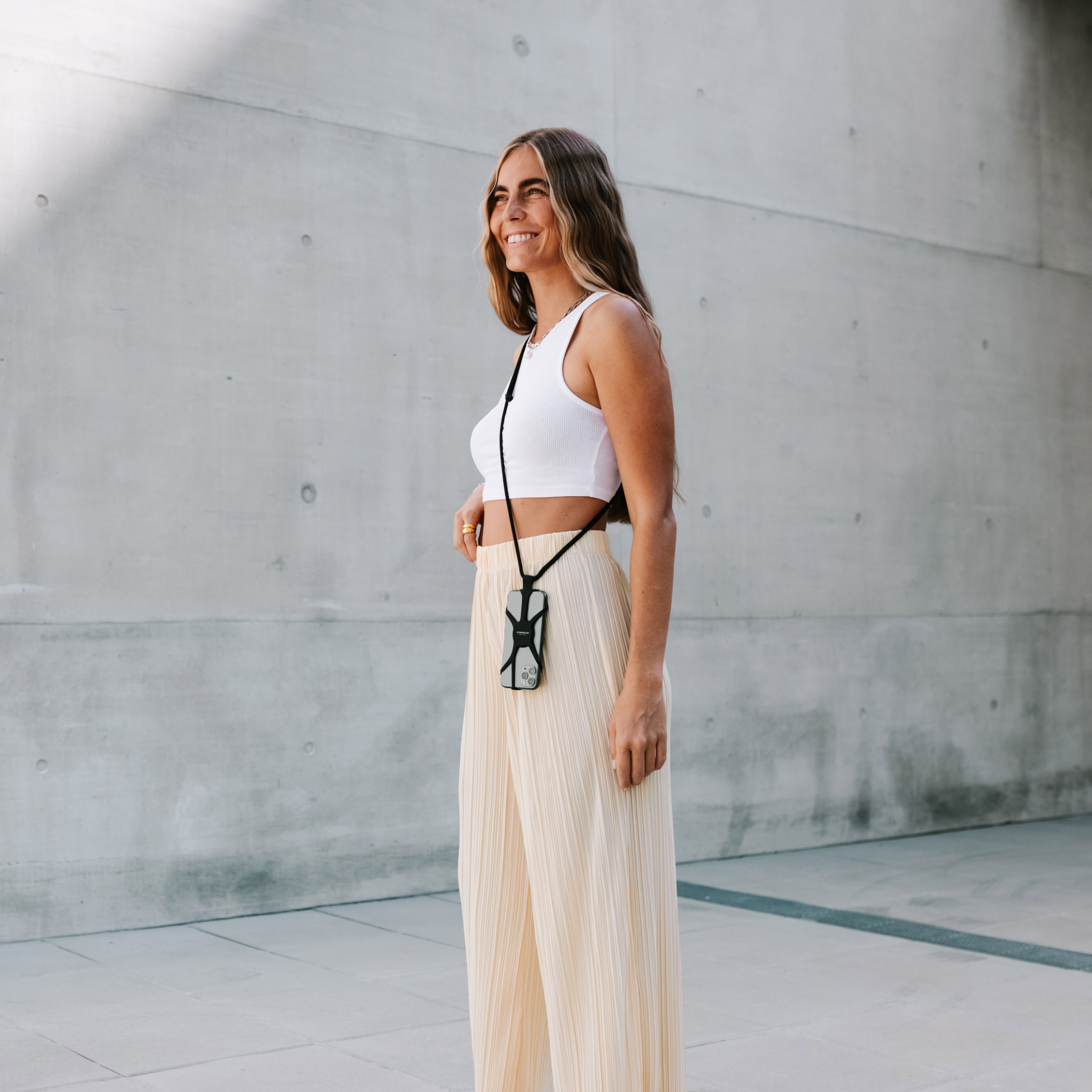 The Universal Phone Strap
Available, delivery time 1-3 days
Free shipping in Germany
from 49 € order value
Try it for free for 30 days
Purchase by invoice with Klarna
Infinity is our universal phone strap. It's compatible with all popular phone models and can be attached in just seconds, even when using a phone case. Infinity combines elegance and functionality: The intelligent design and the fully adjustable nylon cord make Infinity the perfect accessory. The fashionable phone strap can be worn comfortably while the flexible silicone ensures that your phone is always securely fastened.
Compatible with almost all smartphones
Adjustable nylon drawstring
Buttons and phone functions remain easily accessible
Your phone is always conveniently accessible
Smooth and comfortable silicone material
Verified rating from 19.08.2021
Mega, passt sich jedem Handy an. Habe das Galaxy s20 ultra was mit Hülle echt gross ist.
Verified rating from 09.06.2023
Verified rating from 02.04.2023
Echt super und vor allem Made in Germany, nun bei mir auf Mallorca in guten Händen💙
Verified rating from 17.07.2022
Verified rating from 26.11.2021
Schönes Design und passt perfekt!!!
Verified rating from 07.01.2022
Verified rating from 28.09.2021
Sehr cooles Teil! Grade weil man alle Handys reinspannen kann
Verified rating from 26.11.2022
Verified rating from 11.11.2021
Nachhaltiges Produkt,weil es um jedes Handy passt und stramm sitzt
Verified rating from 01.03.2023