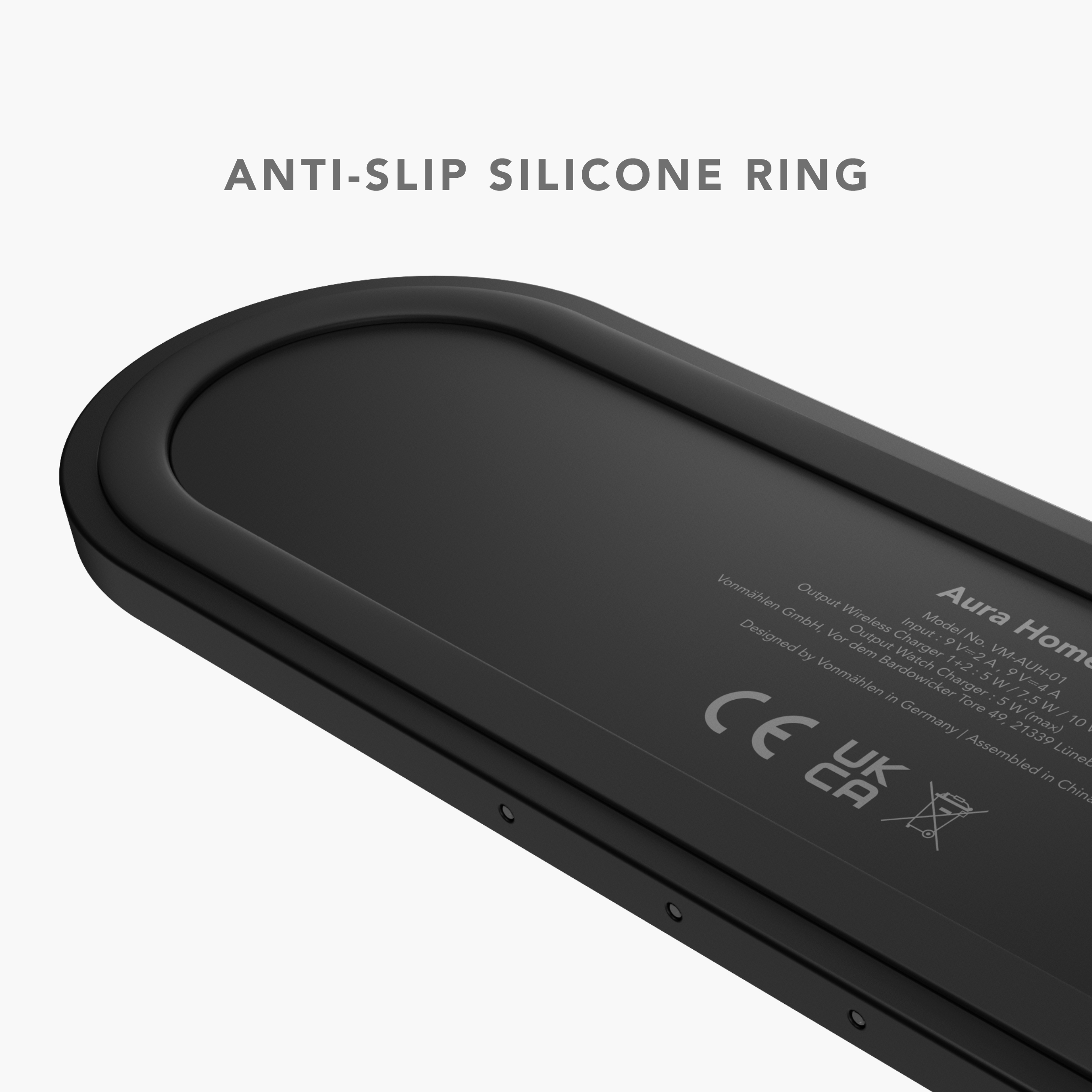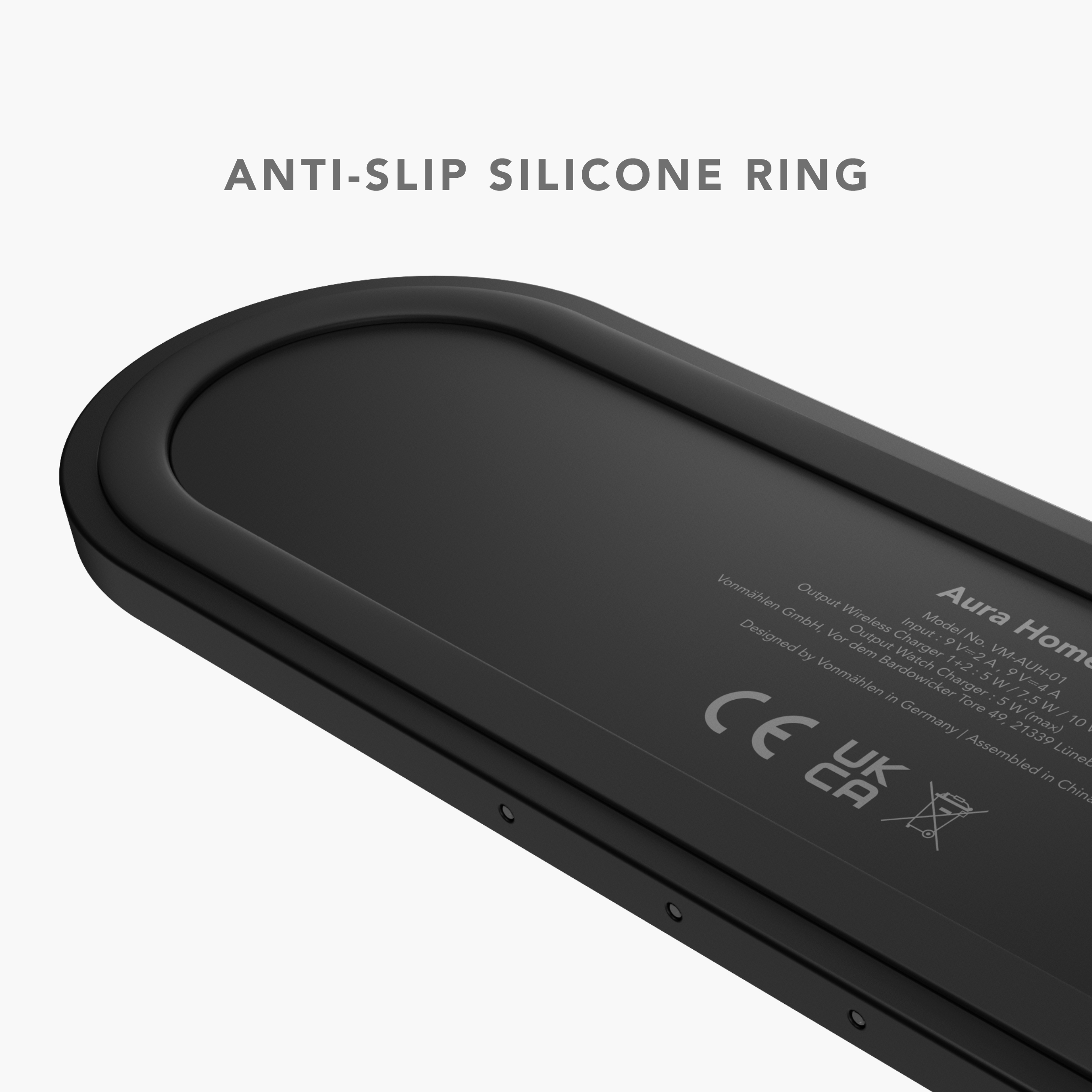 The 3in1 Magnetic Wireless Charger
Free shipping in Germany
from 49 € order value
Try it for free for 30 days
Purchase by invoice with Klarna
Aura Home is our minimalistic designed wireless charging station. High-end materials, such as tempered glass and aluminum make the 3in1 station the perfect accessory for your home. Optimized for Apple devices, Aura Home has space for your iPhone, Apple Watch and Air Pods. Alternatively, it is possible to charge an Apple Watch and two iPhones at the same time. The integrated magnets perfectly position your devices during the charging process. Aura Home conveniently integrates all your wireless charging needs up to 15W – even with your phone case.
Charges up to three devices at the same time
Fast charging with up to 15 W
Perfect positioning thanks to integrated magnets
Also compatible with phone cases (up to 7 mm)
High-quality materials & minimalist design
Verified rating from 29.03.2023
Tolle Idee und Qualität, alle drei Teile laden zusammen perfekt. Dazu noch das tolle Design, habe es in weiß bestellt.
Verified rating from 27.07.2023
Sehr praktisch und ein cooles Design
Verified rating from 08.02.2023
Auf der IFA 2022 hat uns die Vorstellung des Ladegerätes AURORA HOME gefallen, da man zwei Handys gleichzeitig - auch mit einer Hülle - laden kann. Nun haben wir das Gerät bestellt. Die Verarbeitung und das Material sind sehr hochwertig und ansprechend. Leider funktioniert das Laden mit Hülle immer erst nach einigen Anläufen und ist dadurch ein wenig nervig. Sehr nachteilig empfinden wir aber, dass zwar ein USB-C Ladekabel im Lieferumpfang enthalten war, jedoch kein Adapter für den Stromanschluss. Das war auch aus der Home-Page nicht ersichtlich.