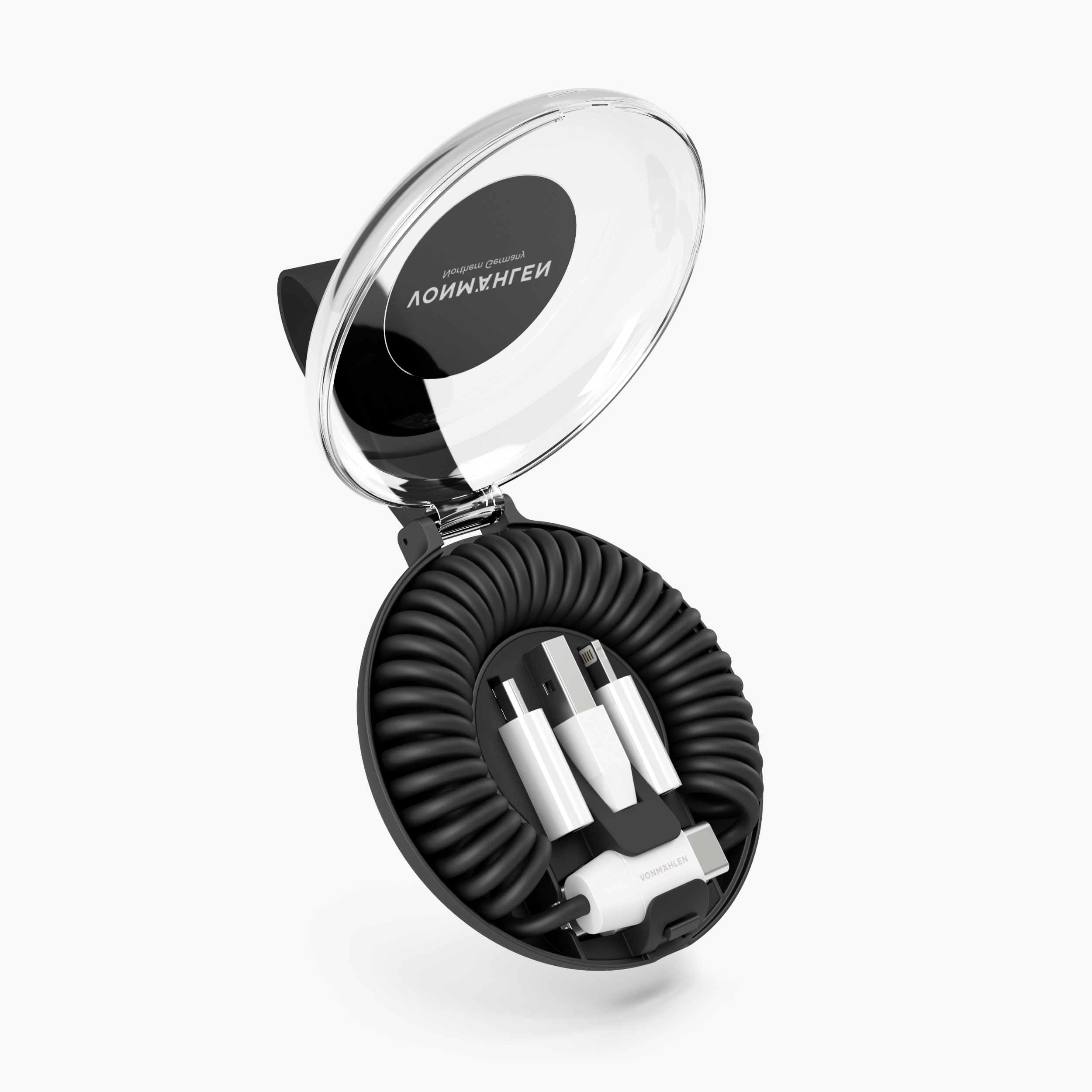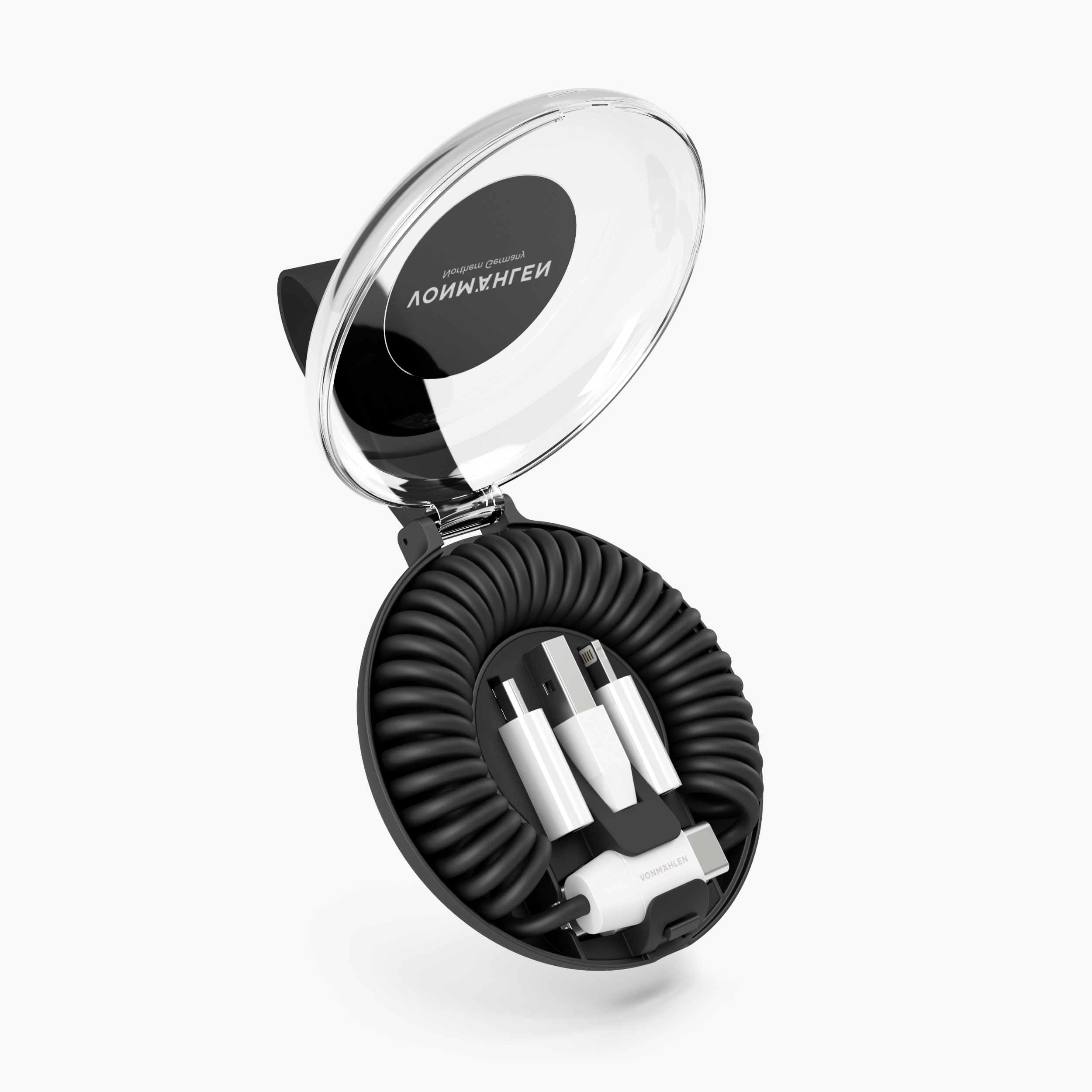 Free shipping in Germany
from 49 € order value
Try it for free for 30 days
Purchase by invoice with Klarna
allroundo® c is our compact all-in-one charging and data transfer cable with fast charging (USB-C to USB-C). The innovative design offers six (6in1) different connections for end devices. The spiral cable extends up to 75 cm in length for flexible use of your phone while charging. The compact case contains a USB-A, a micro-USB and a Lightning Adapter.
USB-C to USB-C cable
Adapter for Micro-USB, USB-A und Lightning
Data transfer rate of 480 Mbps
Charging speed of 5V / 3A (max)
Compatible with all popular devices
Verified rating from 06.03.2022
Verified rating from 18.02.2022
Verified rating from 25.02.2020
Das Produkt ist hochwertig verarbeitet und eignet sich super für unterwegs Die vielen Anschlüsse erleichtern einiges. Ich kann das Produkt nur weiterempfehlen.
Verified rating from 14.12.2020
Alles gut . Super geklappt
Verified rating from 01.07.2021
Schön klein, praktische Aufbewahrung
Verified rating from 21.05.2022
Es ist ein super Teil. Jeder Anschluss dabei das ist super und das alles in diesem kleinen Teil.
Verified rating from 07.05.2022
Tolles Design, aber ein Netzstecker dazu wäre auch noch eine Überlegung wert, da man ja nicht immer über Tablet oder Notebook lädt.
Verified rating from 03.01.2022
Super praktisch!
Verified rating from 07.12.2019
Etwas größer als der Schlüsselanhänger aber dafür in der Farbe top Liebevoll gestaltet kräftiges Pink und ein Ladegerät für alles
Verified rating from 23.03.2022
Super praktisch und sieht gut aus.