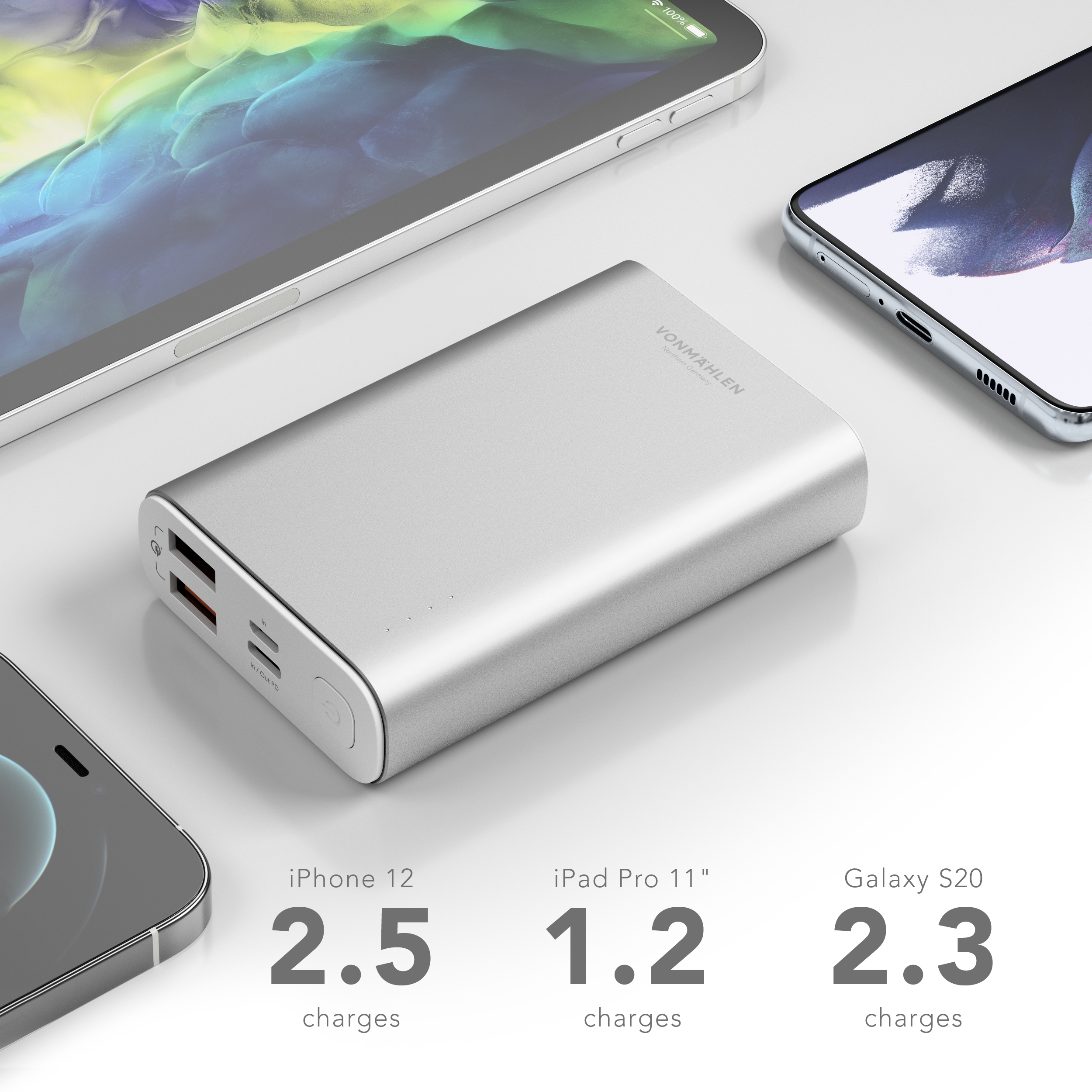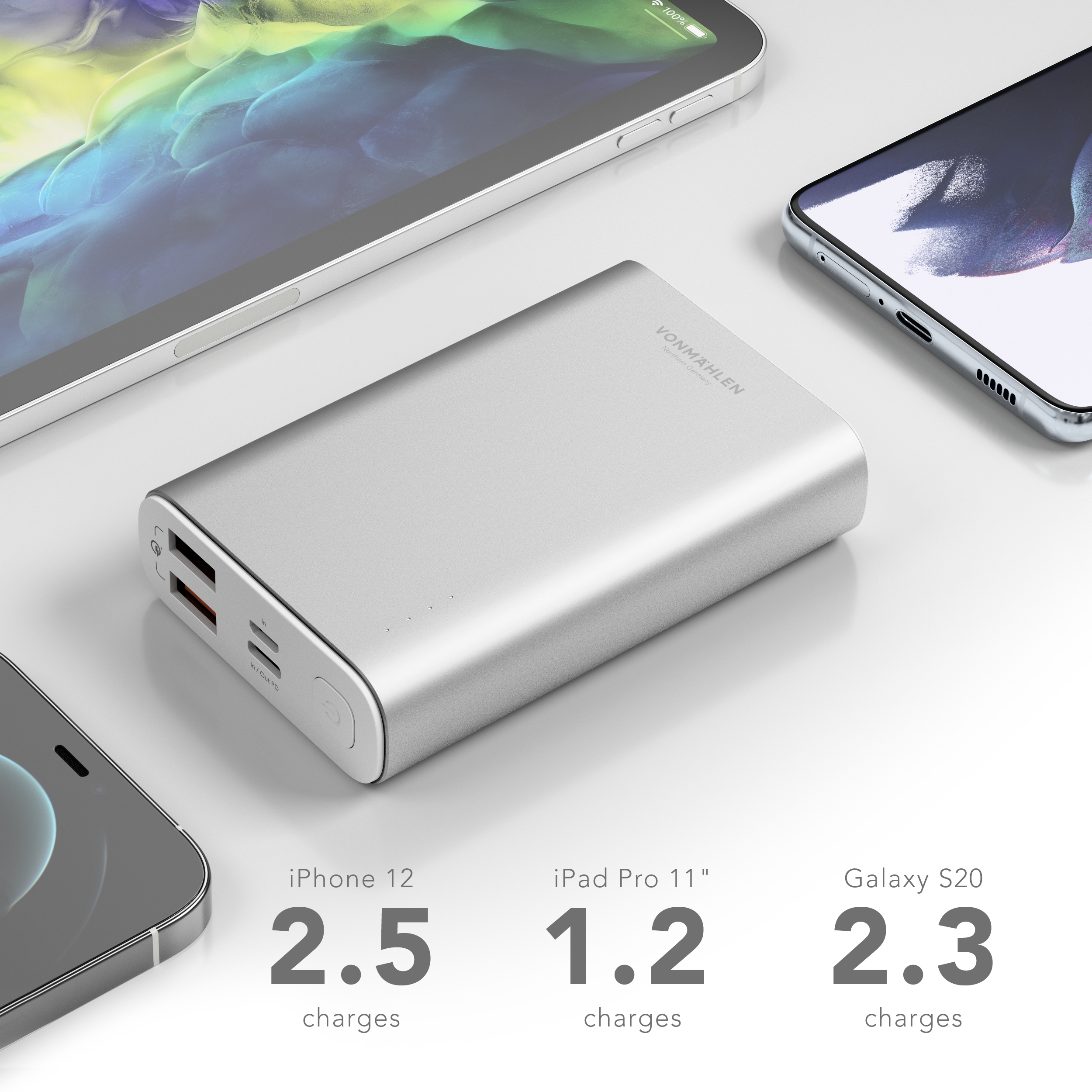 Product currently not available, please select another variant if available
Free shipping in Germany
from 49 € order value
Try it for free for 30 days
Purchase by invoice with Klarna
Evergreen is our power bank with a minimalistic design. The 10,000 mAh power bank can charge up to three different devices at the same time with two USB-A outputs and one USB-C output. Thanks to Evergreen's use of the latest technical standards, such as Qualcomm Quick Charge 3.0 and Power Delivery, your electronics will remain ready for action all day long. With its sleek design, Evergreen is easy to carry and ready to go at a moment's notice.
Qualcomm Quick Charge 3.0
Capacity: 10,000 mAh
Supports Power Delivery
Outputs: 2x USB-A, 1x USB-C
Includes USB-A to USB-C cable
Verified rating from 31.03.2020
perfekte Ergänzung zu den earphones, danke!!
Verified rating from 24.06.2021
Schneller Versand und top Ware. Nur der Paketzusteller ist nicht zuverlässig. Soll aber nach rücksprache wieder geändert werden.
Verified rating from 05.04.2022
Verified rating from 02.02.2022
Verified rating from 27.09.2022
Verified rating from 06.01.2020
Die stylischste Powerbank am Markt
Verified rating from 06.03.2022
Verified rating from 06.02.2023
Verified rating from 18.02.2022
Verified rating from 18.06.2022
Ein praktisches Produkt, robust und mit genügend Anschlüssen für alle Geräte